Discover Tequila
Tequila is a municipality and a town in the state of Jalisco in Mexico . The name Tequila comes from the Nahuatl word Tekilan , (Place of workers) .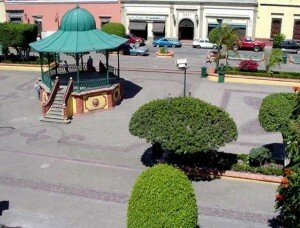 It is a " magical town ." Tequila is known for giving its name to Tequila , being one of the areas where it occurs.
Its first settlers were Chichimeca , Otomi , Toltecs and Nahuatl . The town was first settled in a place called Teochichán or Techinchán : the almighty or place where God snares and traps abound .
The town of Tequila is located in different reliefs, has little flat land, except for some small valleys , the terrain is very irregular. At Riverfront Santiago and Chico 's 700 meters above sea level, south of the town is recorded up to 2,900 meters ( Tequila Hill ) in the northern heights are 1,700 and 1,800 meters, but in the east it has heights of 2,300 meters.
Tequila has a semi-arid subtropical climate with mild winters and dry springs. The average temperature is 23.2 degrees Celsius , with  1073.1 millimeters precipitation . Rains usually occurs between June and October.
Services in Tequila
Tequila Tourism Office
José Cuervo Núm. 33, Col. Centro,
Tequila, Jalisco.
Phone: (374) 742 00 12
www.tequilajalisco.gob.mx
Civil Protection and Firefighters
Trinidad Cervantes Núm. 39, Col. Texcalame.
Tequila, Jalisco.
Phone: (374) 742 04 61
Red Cross
Carr. Internacional y La Paz s/n, Col Centro.
Tequila, Jalisco.
Tel.: (374) 742 02 66
Tequila Police
José Cuervo Núm. 33, Col. Centro.
Tequila, Jalisco.
Phone:(374) 742 00 56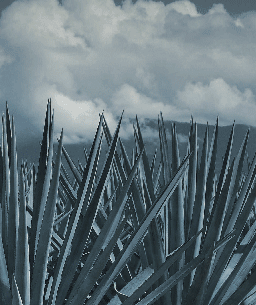 The history of this delicious drink dates back several centuries ago, when indigenous people had to seek refuge in a cave as a result of a storm. Suddenly, lightning struck a mezcal, which burned for several hours. When the storm passed, the wind carried a pleasant aroma. One of them took a piece of burnt agave and tasted it, it felt sweet. Then he offered to others, and discovered that utility of the plant.
An indigenous person forgot the juice for several days and come back to his hut, he discovered a new scent that covered the room. Then he noted that the juice had small bubbles forming a thick white foam. When testing it he found a rich and distinct flavor.
Then he separated the liquid from the foam for consumption.
Places to visit
The Church of the Immaculate
National Museum of la Purísima
Sauza Family Museum.
Tequila factory and process.
La Toma natural waterfall and spring.
La Montaña Azul, hill tequila. (camping)
Temple of Santo Toribio Romo. (place of martyrdom)
La Cruz de la Loma (walking path with panoramic views of the city)
Spa Paraiso Escondido (relaxing)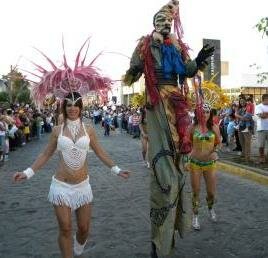 Popular Dates
April 15 – Anniversary of the founding of tequila
May 3 – Feast of the Holy Cross (Santa Cruz)
September 15, Mexican Independence ceremony of Mexico and Coronation of the Queen of Tequila.
September 16 – Civic Parade and popular Bernena
Last Week of November Queen Mayahuel, Goddess of Tequila Contest
November 31 to December 12 – Novena to the Purisima Concepcion
November 28 to December 12 – National Tequila Fair